---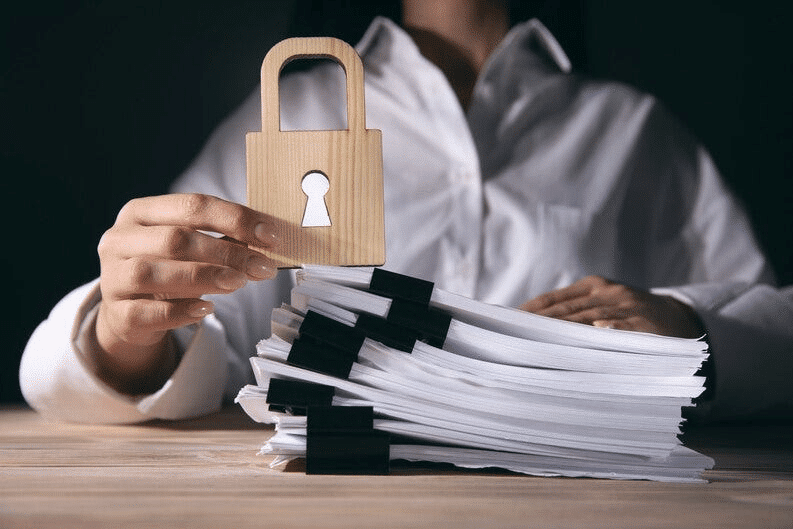 Preface
Recently, the heated confrontation between the globally renowned social media platform Twitter and tech giant Meta on their respective social platforms has garnered significant attention. Twitter has accused Meta's newly launched Threads of "systematically, willfully, and unlawfully" misappropriating its trade secrets. In fact, numerous cases of trade secrets leaking through departing employees have been reported worldwide. According to the latest internal risk report from DTEX System, there were as many as 700 incidents of departing employees leaking critical internal data globally in 2022, doubling the numbers from 2021. In such an urgent situation, can Taiwan's high-tech companies ensure the adequate safeguarding of their core competitiveness? This article will delve into the definition of trade secrets and explore cases of trade secret leakage in Taiwan's companies, along with protective measures. Let's understand the significance of trade secrets for a company, industry, and even a country.
What is the Trade Secret?
Simply put, a "Trade Secret" refers to information such as methods, techniques, processes, formulas, programs, designs, or any other information that can be used for production, sales, or business operations. Legally, for a company's confidential information to be protected under trade secret law, it must possess the following three characteristics:
Three Characteristics of Trade Secret:
Secrecy: The criterion for secrecy requires "relative secrecy." This means the information doesn't have to be completely new or entirely unknown to others. As long as it is not known to the general public or people in the relevant industry, its secrecy can be established.
Economic Value: The criterion for economic value refers to information that "has actual or potential economic value due to its secrecy," giving the holder of the secret a competitive advantage or niche. For instance, if a company invests manpower and capital to obtain and analyze "customer information" not accessible by other companies in the public domain, it can be deemed to have actual or potential economic value.
Reasonable Confidentiality Measures: Implementing reasonable protection measures means that the company holding the trade secret has the subjective intention to protect the information and takes active measures to keep it confidential. In practice, third parties must be able to identify the company's efforts to safeguard the secret information for reasonable confidentiality measures to be established.
Meta Stole Twitter's Trade Secret?
According to Reuters, Twitter sent a letter accusing Meta of stealing Twitter's trade secrets during the development of Threads. The letter further alleged that Meta recruited several former Twitter employees who had stolen unauthorized equipment and documents when they left Twitter. However, Meta spokesperson Andy Stone responded the next day in a Threads post, stating that none of the engineering team involved in Threads had previously worked at Twitter.
Threads gained one billion users within just five days after its launch. Its success not only further enhances Meta's social ecosystem but also holds the potential to generate substantial advertising revenue once advertisers are allowed to participate. However, due to Threads' similarity to Twitter in terms of user experience, Twitter's users might be attracted to Threads. Consequently, Twitter promptly announced its lawsuit against Meta for alleged trade secret infringement in an effort to counter Threads' growth. Subsequent legal actions, if taken, will heavily rely on the concept of trade secrets, playing a crucial role in shaping the future development of both companies.
This incident not only drew attention to the competition between Twitter and Threads but also highlighted the increased focus on trade secrets among companies and investors. The leakage of trade secrets to rival companies can significantly impact a company, especially in technology-oriented industries. As for Taiwan, being a global leader in the technology industry, whether any incidents of trade secret leakage by internal personnel have occurred in companies on the "Silicon Island?"
Leakage of Trade Secret: Cases in Taiwan's Companies
According to TESG Event Radar statistics, there have been a total of 103 reports related to trade secrets since 2018. After filtering out duplicates and cases unrelated to trade secret leaks, a total of 27 publicly listed companies have experienced trade secret leakage incidents, with a combined total of 29 cases. The earliest recorded incident dates back to 2012. Well-known companies such as TSMC, Largan Precision, and Foxconn have also had experiences of trade secrets being leaked by former employees. The data is summarized in the chart below:
When categorized by TSE industry, the semiconductor industry has the highest frequency of trade secret leakage incidents, totaling 5 cases. Following closely are the Biotech. and medical, optoelectronics, and other electronics industries, each with 4 cases. Moreover, from the above chart, it can be observed that companies more closely associated with technology (non-traditional industries) account for nearly 85% of trade secret leakage incidents. A more detailed examination reveals that the recipients of trade secret leaks are not limited to domestic competitors; there are 8 cases where trade secrets were leaked to Chinese firms. On the other hand, Taiwan's renowned semiconductor company, UMC (2303.TW), faced allegations from Micron for trade secret infringement, resulting in UMC being fined NT$20 million.
The Recent Cases of three Renowned Companies
In all three incidents, employees left their previous employers and brought trade secrets to their new companies. The victim companies include well-known publicly listed companies such as Delta Electronics (2308.TW), Phihong (2457.TW), Inventec (2356.TW) and MPI (6223.TWO). The following table and explanations provide an overview of the events and the losses incurred by the companies due to trade secret leakage.
1. Delta Electronics (2308.TW), Phihong (2457.TW)
Description:
In 2021, Phihong Technology (Phihong) discovered internal trade secret leakage when confidential information was stolen and sent by a deputy manager named Zhang to another deputy director, Ruan, via WeChat. Ruan had previously held the position of deputy director in the R&D Division of the Energy Business Group at Phihong, where he was responsible for the development of electric vehicle charging piles. It was later revealed that Zhang and Ruan collaborated during their tenures in both companies to steal project information and research and development secrets related to charging piles. Ruan intended to use this information to secure better opportunities in a Chinese company. He eventually left Phihong and joined TCL Communication Technology Holdings Ltd (TCL) with a significantly higher salary.
Loss Incurred:
The stolen confidential information from Phihong was estimated to be worth nearly tens of billions of NTD. Specifically, Phihong estimated over 264 economically valuable trade secrets worth approximately NT$3.44 billion (including development costs of NT$500 million) had been leaked. Moreover, the trade secret leak also assisted mainland Chinese companies in shortening the development time for electric vehicle charging piles, posing a threat to Phihong's competitive advantage in the charging pile market.
2. Inventec (2356.TW)
Description:
In 2017, a former acting director left Inventec Electronics' Manufacturing Center and joined Compal Computer (2324.TW) as the director of their Kunshan factory in China. Allegedly, Jiang recruited former colleagues from Inventec to join Compal while taking along trade secrets worth billions of dollars. Inventec later accused Jiang of stealing multiple trade secrets, leading to significant financial losses for the company. The investigation revealed that Jiang, along with three other executives, were involved in stealing other technical trade secrets from Inventec. During the investigation, it was found that several individuals within the group sent critical trade secrets, including organizational, technical, and business-related information, to external email accounts and even through WeChat to a Chinese HR assistant named Merry at Compal.
Loss Incurred:
Inventec alleged that the leaked trade secrets, including cost calculations and value benefits, amounted to a total value of over NT$5.497 billion. Additionally, the investigation revealed that Jiang and other executives not only stole trade secrets worth over NT$5.4 billion but also took away invaluable technical secrets related to Compal's original equipment manufacturing of laptops and servers, the exact value of which was difficult to estimate.
3. MPI (6223.TWO)
Description:
In 2017, four individuals from MPI Technology left the company to join WinWay (6215.TW) Technology. During this transition, they illicitly replicated the company's trade secrets from MPI's confidential file server between June and September 2017, raising suspicion within MPI's audit unit.
In 2020, MPI filed both criminal and civil lawsuits against the four individuals, as well as against WinWay and its representative. The investigation revealed evidence of trade secret theft. One of the employees, a manager, copied sensitive trade secrets, including design specifications, competitive information, product management plans, critical components, new product plans, and laboratory equipment-related data, onto a USB drive. Additionally, an engineer stole design drawings and R&D information, printing them in color before taking them out of MPI and keeping them at their residence and WinWay's office. The remaining two individuals were also suspected of stealing design information and other trade secrets onto their personal laptops and USB drives.
Loss Incurred:
Although the estimated amount of loss has not been disclosed, according to MPI's announcement, they have sought compensation of NT$158.91 million in their civil claim against the four individuals. However, as of June 27, 2023, the Hsinchu District Prosecutors' Office did not adopt certain evidence and reasons related to the case and decided not to prosecute some of the former employees, WinWay, and its responsible person. MPI subsequently stated that they will continue to pursue legal avenues and file for reconsideration in accordance with the law.
The Importance of Protecting Trade Secret
In summary, not only Twitter but also Taiwanese companies face significant challenges in protecting their trade secrets. The three cases mentioned above resulted in total losses amounting to billions of dollars, not to mention the potential risks of critical technology leakage and decreased competitiveness. Trade secret cases also involve time-consuming legal proceedings, making it challenging for victim companies to successfully prove theft by competitors. Instead, it is essential to prioritize information security management and employee education and training. For departing employees, restricting access, monitoring their activities, and reinforcing confidentiality and non-compete clauses are effective control measures. By establishing robust protection mechanisms and complying with relevant laws, companies can safeguard their core competitiveness and promote fair competition in the business environment. This is vital for sustaining the innovation and growth of Taiwan's technology industry, which Taiwan heavily relies.
---
Read More
Want to know more?
TEJ TAIWAN DB → TESG Sustainability Solution→ TESG Sustainable Dataset
Accessing TESG Sustainable Dataset, you can obtain information on companies' ESG practices!
If you have any questions about this article or want to obtain further access to the TEJ database, please feel free to leave a comment, call, or mail us.
About us
⭐️ TEJ Website
⭐️ LinkedIn
✉️ E-mail: tej@tej.com.tw
☎️ Phone: 02–87681088