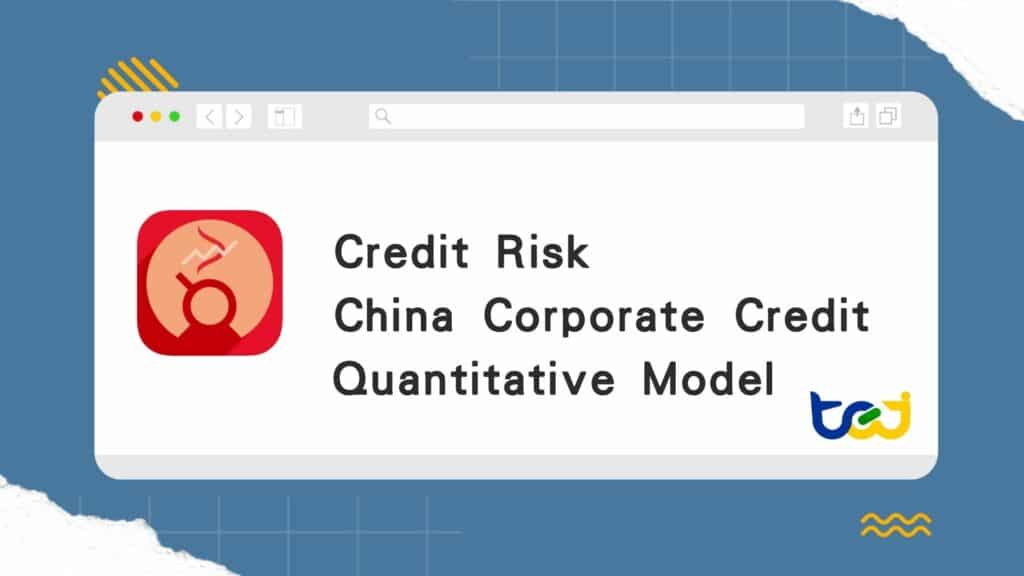 CCRQM
China Corporate Credit Quantitative Model
CCRQM are unsolicited ratings issued by TEJ, which quantitative models and the data from financial reports generate. These ratings are updated on a half-year basis.
TEJ adopts the data from financial reports to create logistic regression and expert judgment to decide the best combination of variables and variable weights in models. In this way, the credit scoring model of Scorecard generates user-friendly credit scores.
Key Features
Listed corporate entities in Shanghai and Shenzhen are the main objects.
Opened and transparent quantitative model ratings.
Based on TEJ standardized and comparable financial data.
Rating results are updated regularly upon the release of new financial reports.
Key Advantages
Distinguished credit ratings.
Neutral credit ratings by third parties.
Regular publication of factors modification and validity test of the model.
Key Beneficiaries
Bankers: Enhance credit risk evaluation efficiency.
Investors: Manage investment portfolio credit risk.
Corporatations: Evaluate changes in credit risk efficiently.
SOLUTION